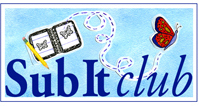 I'm super excited to be a guest blogger over at Sub It Club today! I'll be doing a monthly feature over there on…what else?…the Power of Picture Books. I kick it off with a book from one of my favorite author-illustrators, Kevin Henkes. You can read an excerpt below:
Brave Like Sheila Rae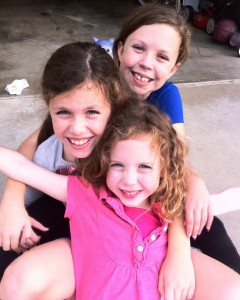 My girls love to sing. Whether it's belting out Taylor Swift from the back seat of the car, or acting out musical theater in the living room, it's one of their favorite things to do. Lily, who is 6, unabashedly prances through life with toes tapping, arms swaying, and curls bouncing in time with the song that plays perpetually in her head. Gracie, who is 8, is constantly asking for me to watch. "Listen, Mommy!" she insists. "Don't I sound EXACTLY like her?" I nod, and smile, and agree, that YES, she sounds just like that Tony-Award-Winning Broadway Headliner. EXACTLY. Lucy, who is 10, used to be just like her sisters. Pushing her way to the center of the stage. Charming us all with her made-up songs. But these days, she's reluctant to join in on the performance. I catch snippets of her singing behind the closed door of her bedroom. But when I try to poke my head in to see, her requests have changed.
"Don't watch, Mommy."
"Don't listen!"
When did this happen? How did this happen? When did she go from being sure she would be a four-chair-turn on The Voice to hiding in the background?