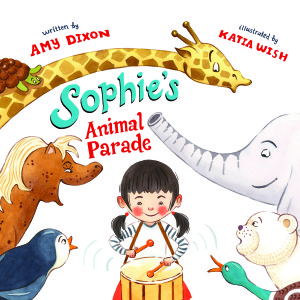 Mama calls it Sophie's imagination, but Sophie calls it magic. Everything Sophie draws comes to life, and one day when Sophie feels lonely, she decides to draw a friend. But the polar bear cub isn't very happy in Sophie's room, where it is much too warm. So Sophie tries again. But the duck wants to swim in a pool full of water. And the giraffe is too tall for the tiny room! It isn't long after the elephant shows up that things begin to get a little too wild and Sophie must demand that everyone go outside. In the backyard, with all her new friends, Sophie meets someone new—someone who happens to be an expert lion trainer. It looks like Sophie's magic may have worked after all.
Featuring a charming crew of animals and two children who believe in magic, this sweet and funny picture book teaches children to combat loneliness with creativity, persistence, and a little imagination. Filled with the lovely watercolor illustrations of Katia Wish, Amy Dixon's Sophie's Animal Parade takes children on a journey toward friendship.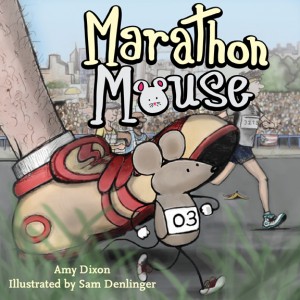 The mice of New York City dread the day of the New York City Marathon more than any other—the crowds, the large shoes, the noise. All of them, that is, except for Preston. He and his family live underneath the starting line on the Verrazano Bridge and every year Preston has dreamed of joining all the other runners in the marathon. This year, Preston is determined to make his dream come true, even though his family tells him that mice are not fit to run marathons. He trains hard leading up to the big day and when the race starts, he successfully dodges sneakers and crosses the finish line, showing his family that mice can do much more than just scurry.